At Davrol, we offer a select number of impeccably bred youngsters for sale that have some of the best international bloodlines available. Our breeding program is renowned for producing beautiful, quality foals that have superior temperaments. Our broodmares have all shown to have a high level of rideability and successful competitive careers and this certainly shows in the nature of their foals.
Please, feel free to phone me regarding you horse requirements on 0427 120422.
Regards
Kate Wilson

DALLAS (imp)
PPT in foal to Davrol Dancecard
due end 2016


Designer Foals

Design your own foal via embryo transfers
from our imported
Hanoverian mare, DALLAS (Dacaprio / Cashman)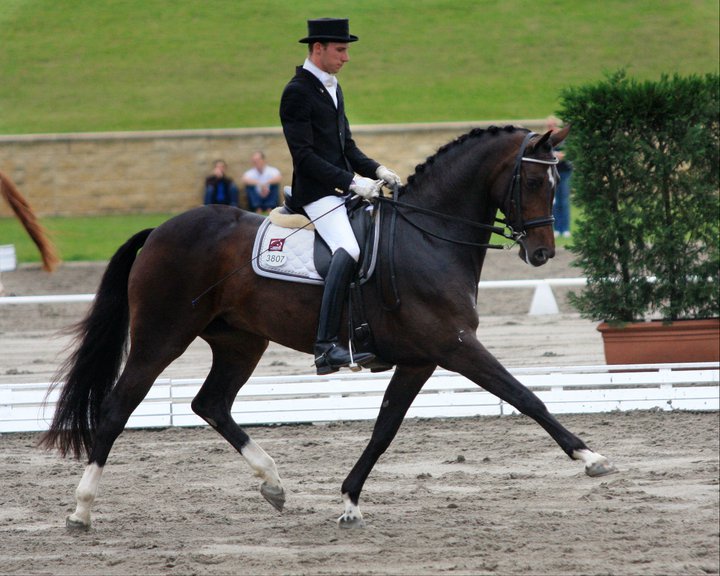 Pictured above is Dallas (imp) competing for a 5th place in a Medium test at the 2010 Australian National Championships with Jayden Brown.

DALLAS (imp)
Hanoverian Mare
By DACAPRIO (Davignon / Caprimond) out of Hauptstutbuch Chanel (Cashman / Caruso)
DOB : 24th April 2003
Dallas was a supermodel in the dressage ring. With wonderful movement and a 'look at me' presence she had many highlights in her too short career.
Dallas was successful at every National Championship she went to, bringing home ribbons through to Medium level before a paddock injury saw her head to one of the broodmare paddocks at Davrol.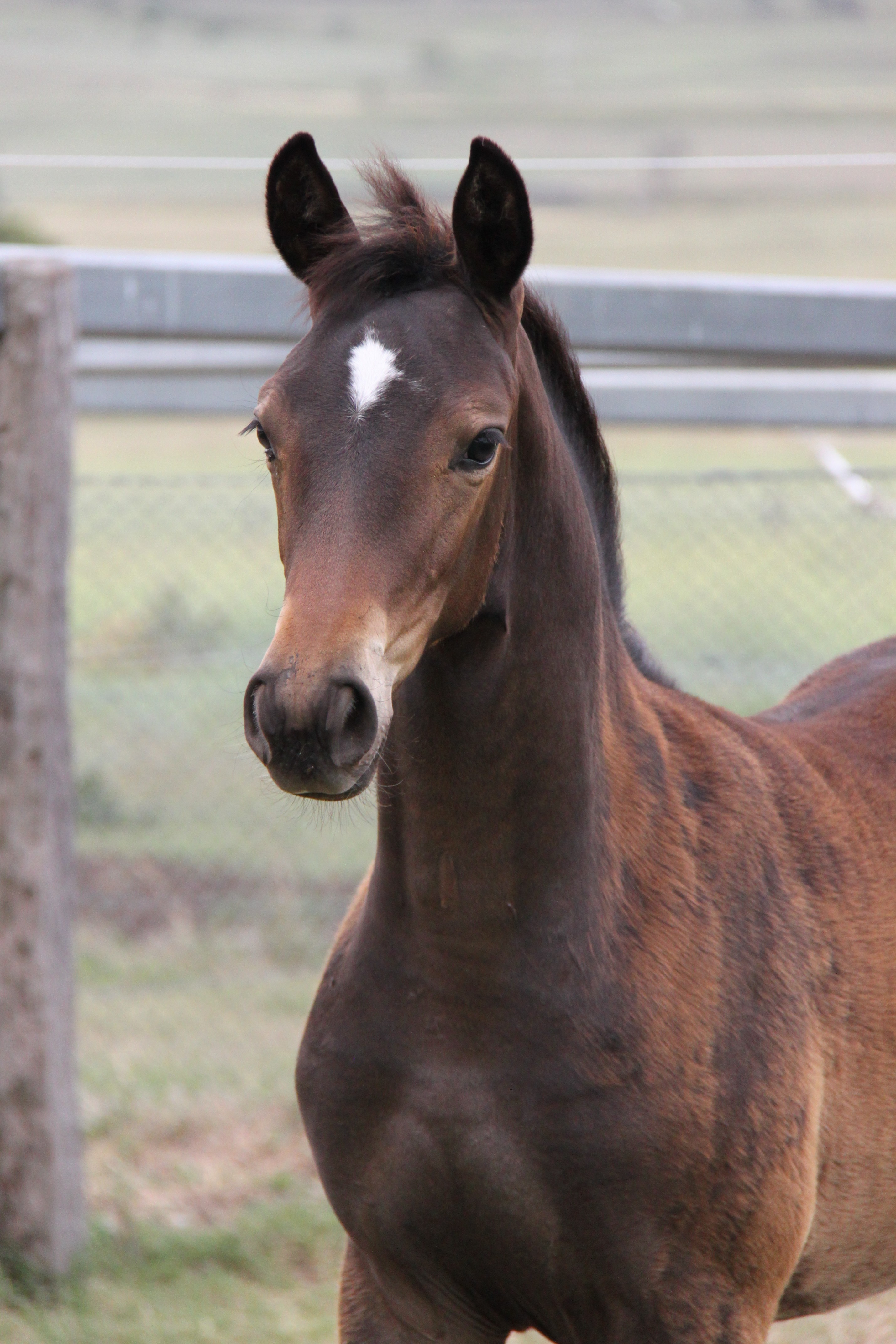 Her first foal, Davrol Salsa, by SCOLARI (Sandro Hit / De Niro) was a top 10 Hanoverian foal on the 2013 tour. Salsa inherited her dam's looks as well as her movement and was sold as a yearling to a competition and breeding home.
Her next foal was a Designer Foal for Sam and Carly Overton. Dallas produced a stunning colt foal by Foxdale Premier (Premier Des Hayettes/The Swift xx). Even though Davrol Premium would not look out of place in a dressage arena or hack class he has been purpose bred to jump through Dallas' Cashman dam line.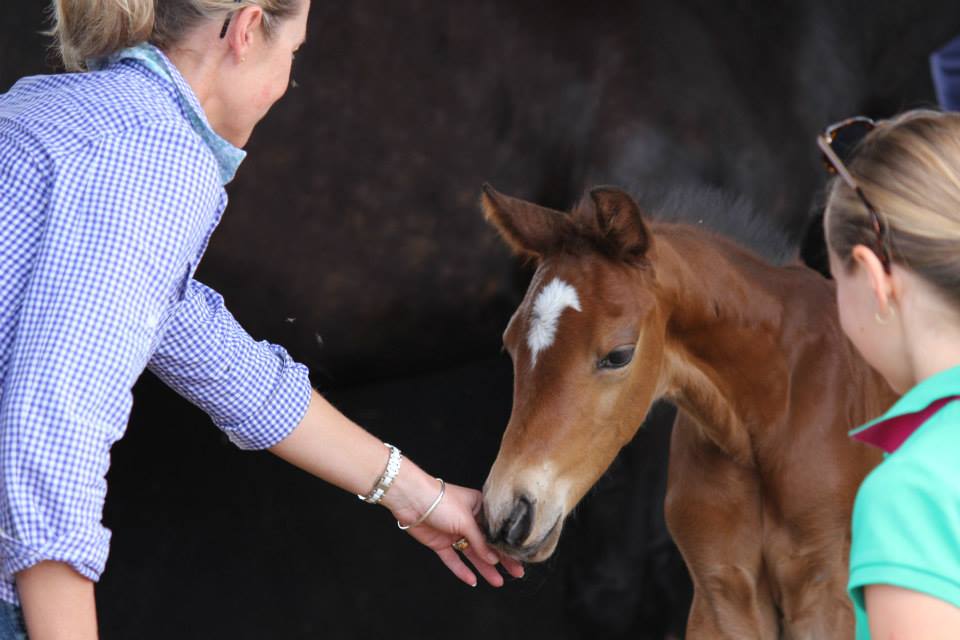 Davrol Premium (aka JR) with breeder Carly Overton
Hire Fee = $6 000
All semen, recip mare and vet fees not included

Davrol Diamante
TOP 10 Hanoverian foal 2012
Retained as a Competition Horse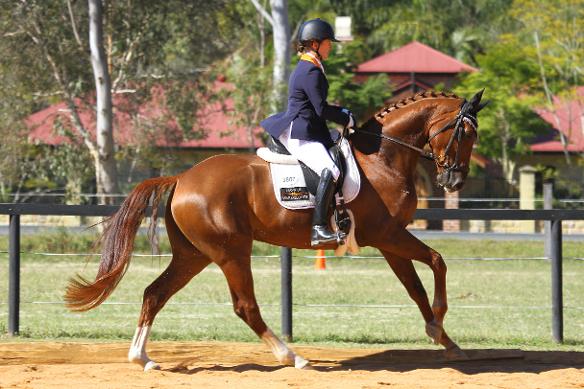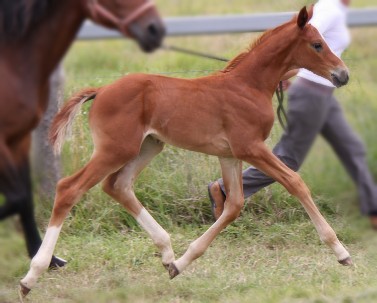 On the dam line, Swarovski, as the 1st Reserve Champion of the 2006 Oldenburg licensing, this elegant, high gloss black stallion was one of those stallions to kill for in Germany. He presented himself with extraordinary elasticity, always in perfect balance. The potential of his gaits and rideability can only be defined as the ultimate. With a very good 30-day test in Neustadt/Dosse in 2007 where he received scores of 9.25 for rideability, an 8.88 for temperament, an 8.63 for his trot, an 8.63 for his canter and an 8.25 for his walk, he set standards. Swarovski took his 70-day test at the same venue in 2008, finishing with a dressage index of 138.75 which meant third place in a very strong field of competitors.
Embryo Transfer filly by DE NIRO (Donnerhall / Akzent II) out of the imported dual registered Oldenburg / Hanoverian mare Stefani (Swarovski / King Arthur).
DOB : 12 November, 2011
De Niro was born in 1993, and at the Stallion Approval in Verden in 1995, he was already one of the most popular and fascinating stallions. One year later, the black youngster completed his stallion performance test in Adelheidsdorf with the highest dressage score. Riding instructor Dolf-Dietram Keller trained him up to Grand Prix-level. In 2001, De Niro won the German Championships of professional riders and in 2003, the
German Dressage Derby in Hamburg. Since 2006, he has been successfully competing with his young rider Theresa Wahler. De Niro's dam Alicante was successful up to medium level with Susanne Pahl, the breeder's daughter. She was an active brood mare for only a few years. The impressive result: Her four sons are successful competition horses, two of them, De Niro and his right brother Dimension, are approved stallions.

De Niro passes on his excellent rideability and fantastic movements as well as type and expression to his progeny. 1,341 offspring are registered with the Hanoverian Society. 14 of his 22 approved sons are registered with the first-class stallion book, 99 daughters were awarded state premium mare. He is the sire of 123 Verden auction foals and of 109 horses sold at riding horse auctions. 434 progeny achieved placements in the dressage ring up to advanced level and contributed to De Niro's fantastic dressage breeding evaluation of 147 points.

Above photo at 3 years of age


Davrol Duchovny
Hanoverian Gelding
by De Niro
SOLD to NZ


Hanoverian gelding by DE NIRO (Donnerhall / Aksent II) out of the imported Oldenburg mare Fidelity (Farewell III / Welt Hit II) via embryo transfer
DOB : 29 September 2010
De Niro, the 2008 Hanoverian Stallion of the Year, is referred to as "the embodiment of the Hanoverian stallion." De Niro is an exceptional stallion of superior type and performance. He is a wonderful combination of the best bloodlines of Oldenburg and Trakehner, with a dash of Thoroughbred, insuring his success as a sire of noble riding horses. He created a sensation at his inspection, and from his first foal crop in 1999, three stud colts were approved for stallions. In 2000, seven stud colts were approved. Since reaching the auctions, De Niro's foals have fetched top prices everywhere they appear and he is one of the most prolific sires of Advanced and upwards dressage winners.
It appears that Davrol Duchovny is sure to follow in his sires hoof prints. 'Hank' is, without doubt, an exceptional type of horse with correct conformation and super movement.
Hanks dam, Fidelity, was assessed for Hanoverian classification in 2011, scoring 9's for her walk, trot and overall movement. She was imported to Australia after achieving a very impressive 69th place out of over 350, 3 year old mares assessed by Oldenburg. With fantastic genetics for movement and temperament on both sides of his parentage, Davrol Duchovny is destined to excel in his dressage career.
16.1hh
Price = L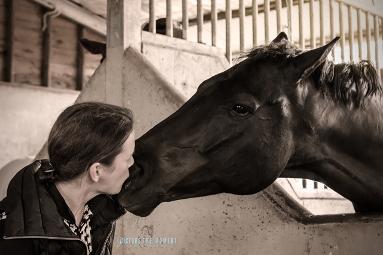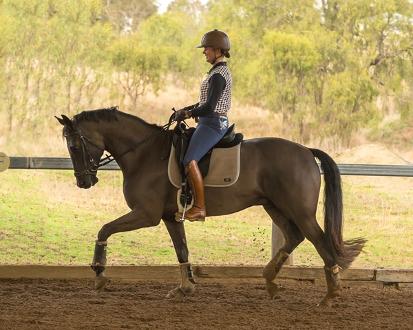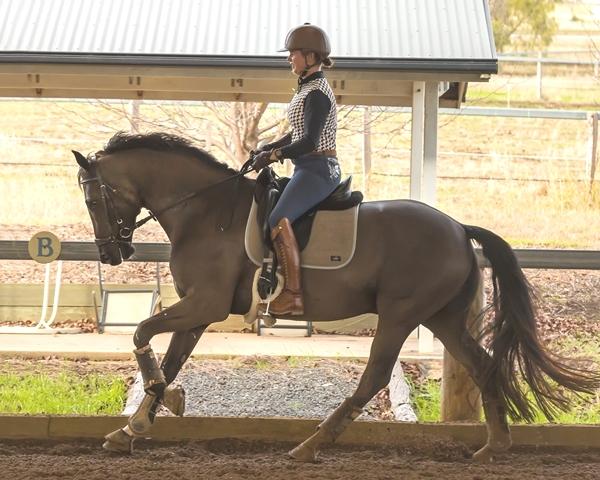 Video taken at 18 months of age.

Davrol Delilah
International quality filly
Embryo transfer by De Niro
To Be Retained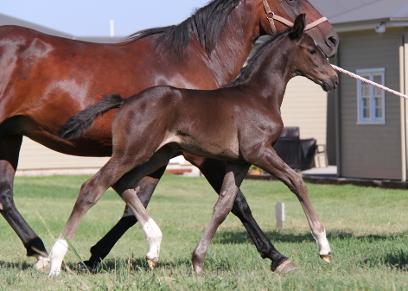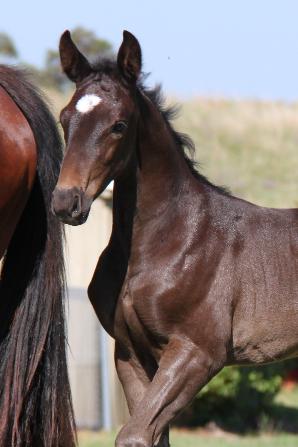 Filly by De Niro and out of the imported dual registered Hanoverian and Oldenburg mare Fidelity (Farewell III / Welt Hit II)
DOB : 21st December, 2012
We are extremely please to offer for sale this exceptional filly by this much sort-after matching of De Niro and Fidelity. Davrol Delilah has all the makings of a top level dressage competitor as well as the pedigree to be an investment for any breeder's broodmare paddock.
She has the trademark uphill frame and second to none movement as with her older full brothers. Delilah is of a quality rarely offered for sale.
Mature approx : 16.3hh
Price = XL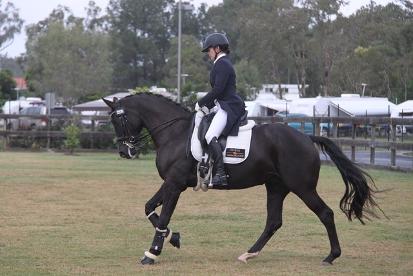 Davrol Delilah's dam, Fidelity (Farewell III / Welt Hit II)


Davrol Diva
5 year old mare
by Danone I (De Niro / Weltmeyer)
Mare by DANONE I (De Niro / Weltmeyer) and out of a mare by Contango II
DOB : 1st January, 2010
Davrol Diva is set to be a top class dressage horse. She has it all. Three very extraordinary paces with extra movement to burn in the trot and canter. Diva has a look at me presence that is certain to leave a lasting impression in the arena.

She is established in all Elementary work and half passes. Diva is already showing a great talent for flying changes as they are becoming confirmed and reliable.
Diva has an amazing work ethic and always gives 100% which makes riding and training her an absolute joy. She carries this to the competition scene where her attitude and rideability is exactly the same as in her home environment. This means she makes a wonderful competitor and as a rider you know exactly how she will perform when you enter the arena at A. She is bold and has a wonderful engine which gives you a fantastic feeling to give every movement in a test a good crack!
Mature approx : 16.3 hh
Price : XL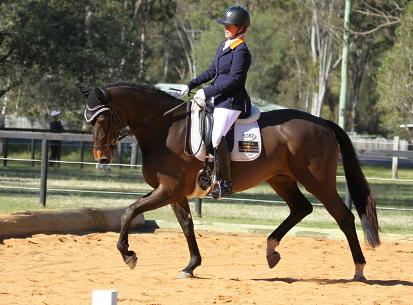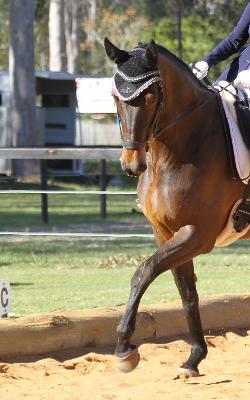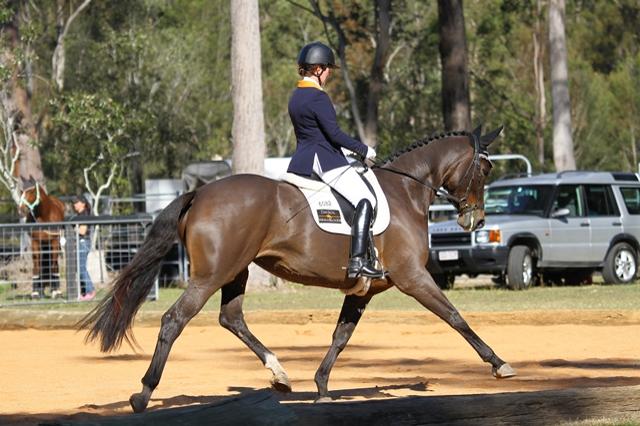 Above video taken August 2016 at Diva's first Medium level starts.

At approximately 3 years of age.


Davrol Charade
PPT in foal to Davrol Dancecard
due end 2016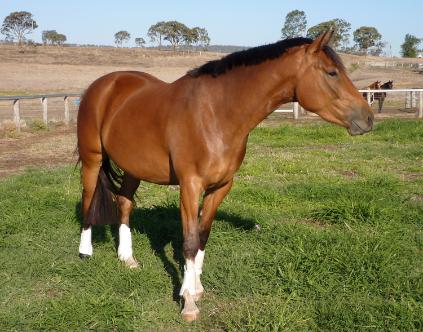 Bay mare by BJK Casanova (Contango II / Aachen) and out of Northern Helenka (Falkland Victory / Flaneur)
DOB : 26th November, 2006
Charade is the loviest of broodmares and seems to have read all of the broodmare manuals. She was broken during 2009 and joined our broodmares after a paddock injury. Charade is a dream to handle, catch, travel and very well behaved in a mare crush. She went into foal on the first attempt with frozen semen in 2010 and produced for Davrol a fantastic moving Scolari foal. She is only for sale to an approved home.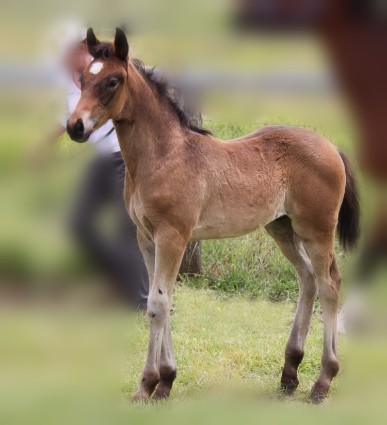 Davrol Scruples
DOB : 10th October, 2011
Frozen semen bay colt by Scolari (Sandro Hit / De Niro)
and out of Davrol Charade

Prices
S = Under $15 000
M = $15 000 - $30 000
L = $30 000 - $50 000
XL = $50 000 - $100 000
XXL = $100 000 and above
All prices include GST