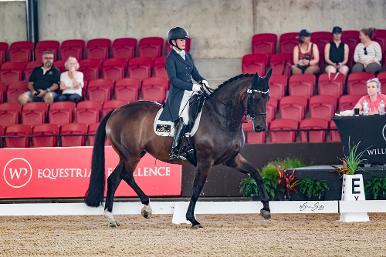 Davrol Diva is set to be a top class dressage horse. She has it all. Three very nice paces with movement to burn in the trot and canter. Diva has a look at me presence that is certain to leave a lasting impression in the arena.
Diva has an unflappable temperament and always tries her hardest.
She has proven herself in the ring up to the PSG and is now training on towards the Grand Prix.
Diva was sold in 2021 to talented young rider, Oliver Mitchell.
Davrol Diva

Mare by DANONE I (De Niro / Weltmeyer) and out of a mare by Contango II
DOB : 1st January, 2010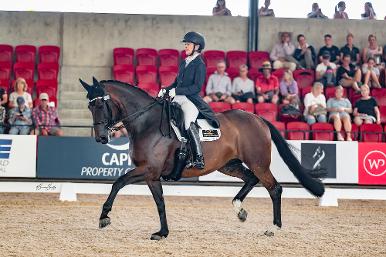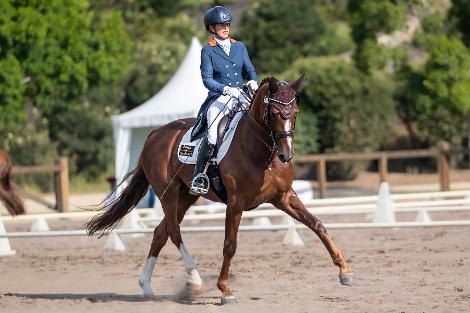 Davrol Diamante

Hanoverian Mare

By De Niro and out of Stephani (Swarovski / King Arthur)

DOB : 11 November 2011
Davrol Diamanté (aka Carat)
17hh
Carat was born, raised, broken in and trained here at Davrol. She has regularly been under the watchful eye (literally from our first ride together) of international coach and trainer, Leonie Bramall. As a breeder and trainer Carat is all the things that I am proud to showcase. She is educated, intelligent, trainable and has an impeccable temperament.
Carat is currently competing at Advanced / PSG levels with training established at Inter I.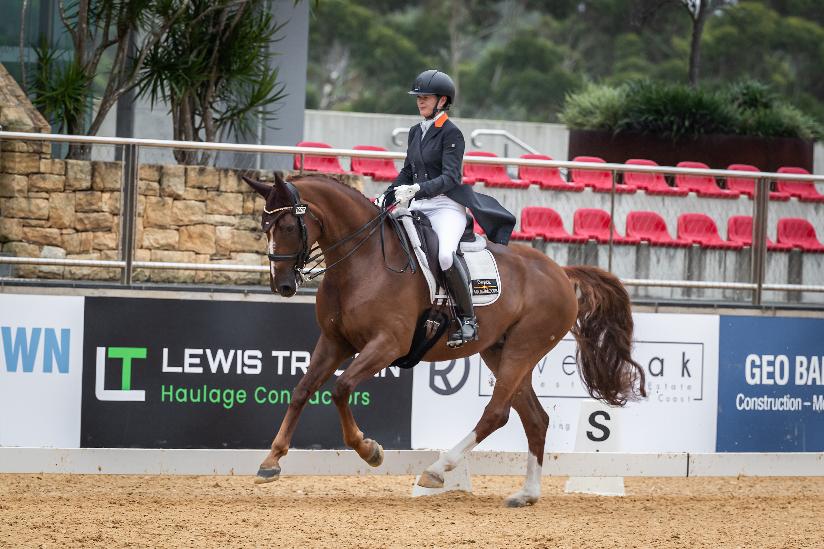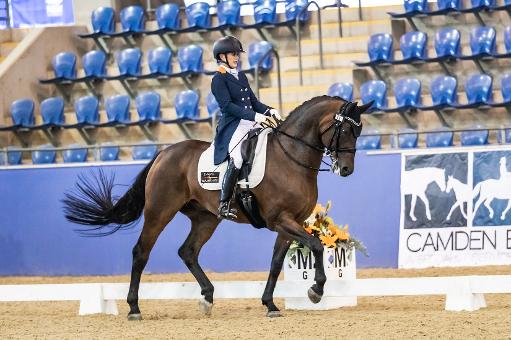 Imported gelding
Bear is my little bit of FUN !!!
He was purchased basically from a video through Leonie Bramall and Volker Dusche in Germany by my mother as a surprise 50th birthday present. Only hitch was that I was only turning 49......
In any case, we have a great time together and are developing a great relationship in and outside the ring. He does all the moves for the Grand Prix and is the funniest of characters to be around. Both of the mares in the competition stable even like him which goes a long way to describing the man that he is.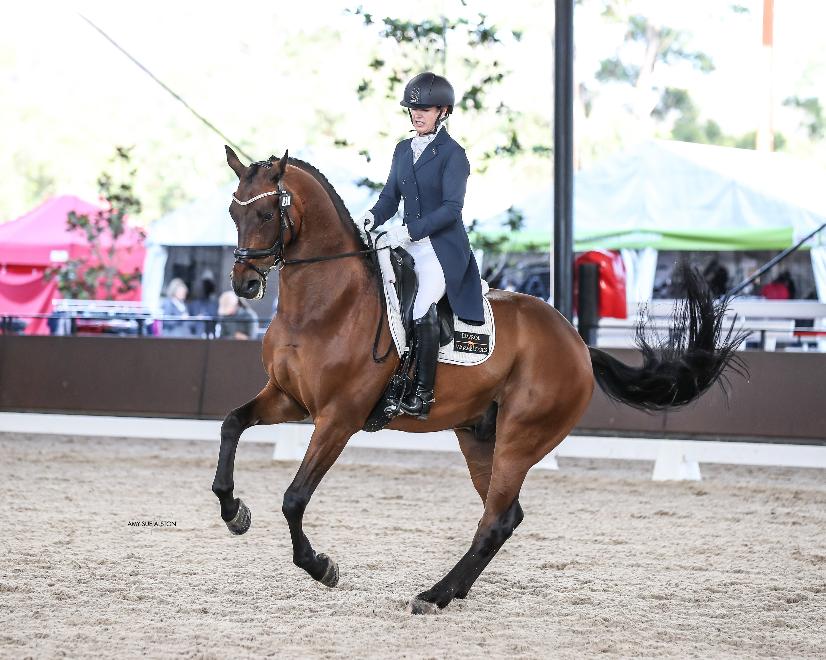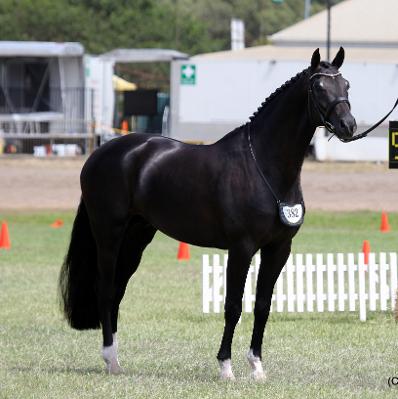 Davrol Dancecard (deceased)

Hanoverian Stallion

By De Niro and out of Fidelity (Farewell III / Welt Hit II)

DOB : 11 November 2011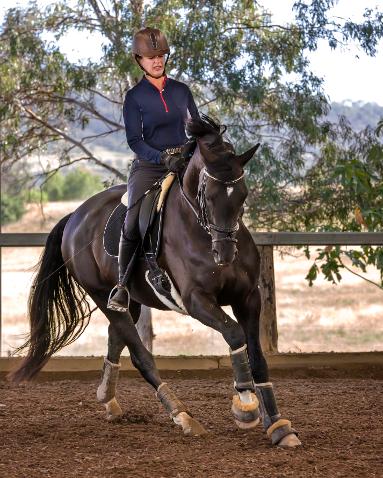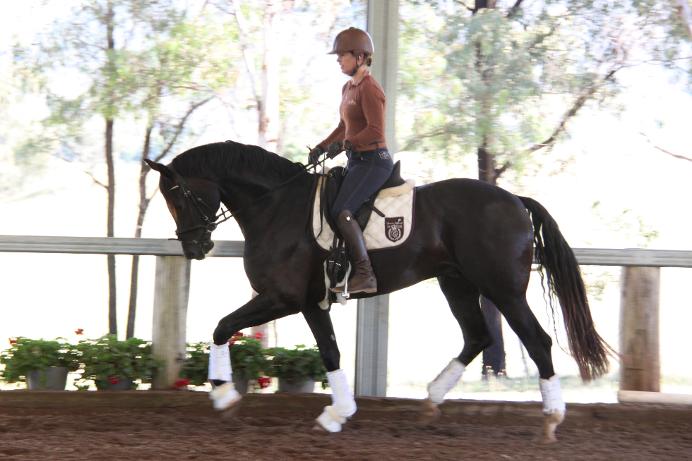 Here is a short video of Dancecard's second ride after being broken-in.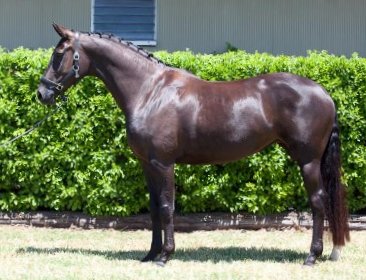 Pictured above : Fidelity (previously Famm)
photo : Danielle Skerman of Direct Shots Photography
Fidelity (imp)
Dual registered Hanoverian and Oldenburg Mare
By FAREWELL III (Fidermark / Rosenkavalier) out of Verb.Pr.St Hauptstutbuch DONNA WELTINA (WELT HIT II / Landadel)
DOB: 2 April 2005
Fidelity was purchased in Germany with the assistance of Volker Dusche and Leonie Bramall and imported to Australia in February 2009.
She was imported with a foal in utero and subsequently produced the sensational DAVROL DEPEZ by DANCIER (De Niro / Lancier).
"Fi" commenced her dressage career at the beginning of 2010 resulting in impressive placings in Preliminary and Novice including NSW Reserve Champion Preliminary horse .
A successful embryo transfer produced a stallion prospect colt foal in September 2010. DAVROL DUCHOVNY is by DE NIRO (Donnerhall / Aksent II) and this breeding combination was repeated with her next E.T. foal and produced the stunning colt DAVROL DANCECARD.
Again we repeated the very successful combination of De Niro and Fidelity and at the end of 2012 a stunning embryo transfer filly was born, DAVROL DELILAH.

Fidelity showed an incredible talent for the Grand Prix movements and in the words of Leonie Bramall she "has the most natural ability for piaffe that she has ever worked with".
Fidelity successfully competed through to Inter I and had the luxury of being retired in full health and fitness at the age of 10yrs to enjoy the life of becoming a mum.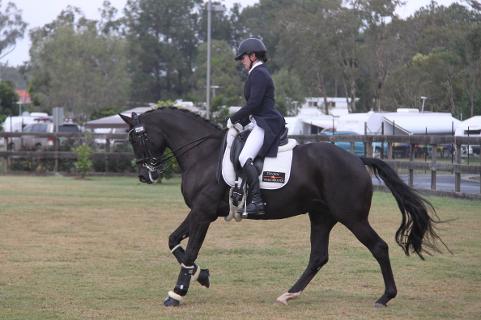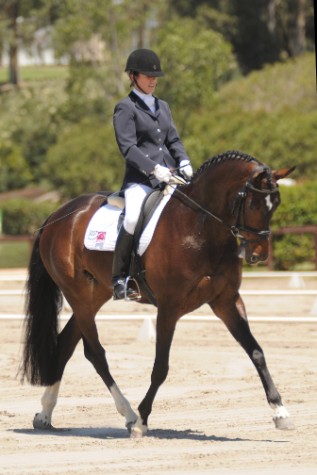 Dallas (imp)
Hanoverian Mare
By DACAPRIO (Davignon / Caprimond) out of Hauptstutbuch Chanel (Cashman / Caruso)
DOB : 24th April 2003
Dallas was a supermodel in the dressage ring. With wonderful movement and a 'look at me' presence she had many successes in her too short career.
Dallas had successes at every National Championship she went to, bringing home ribbons through to Medium level before a paddock injury saw her head to one of the broodmare paddocks at Davrol.
Her first foal by SCOLARI (Sandro Hit / De Niro) was a top 10 Hanoverian foal on the 2013 tour.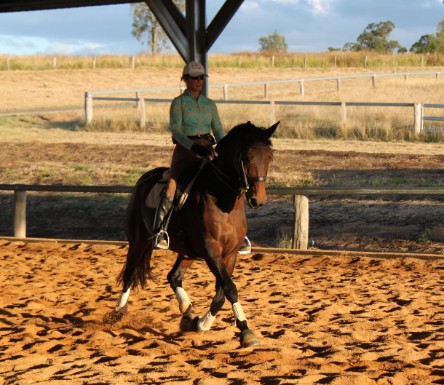 Pictured above : Kate and Magma training during a Leonie Bramall Clinic at Davrol.
APH Magma
During the 2009/2010 Kate was fortunate to be able to ride and compete Jenny Gehrke's Grand Prix mare APH Magma. The experience of competing and training 'Pippy' at this level has been both enjoyable and challenging with the time allowing for improved training of the up and coming competition horses.
A big thank-you to Jenny for giving me the opportunity to ride and compete such a beautifully trained horse.
Magma is now enjoying a well deserved retirement at Davrol and will produced her first foal at the beginning of 2012.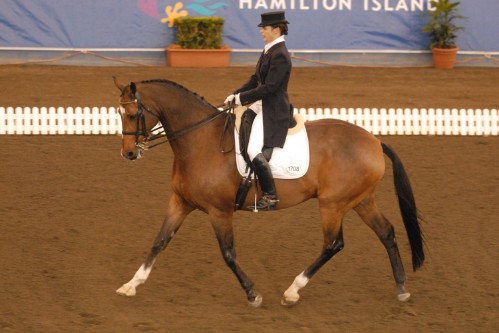 LaViva
2009 QLD ELITE SQUAD HORSE
LaViva is a very successful and much loved gelding that has had consistent placings and championship wins in his career through to Intermediare I. In late 2009 "Smurch" was sold to Adrienne Simmons and will no doubt continue to impress in his new home.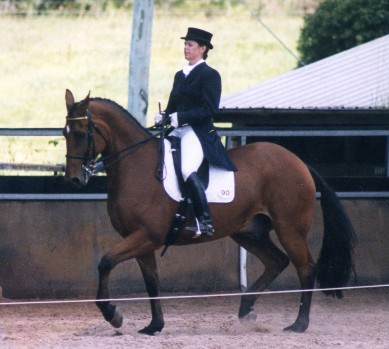 Cyrano
Cyrano is a well accomplished gelding that consistently place through to Intermediare I. His successes saw him rewarded by being a member of numerous Queensland Squads and Championship wins before his sale to Lesley Hargreaves of New South Wales.